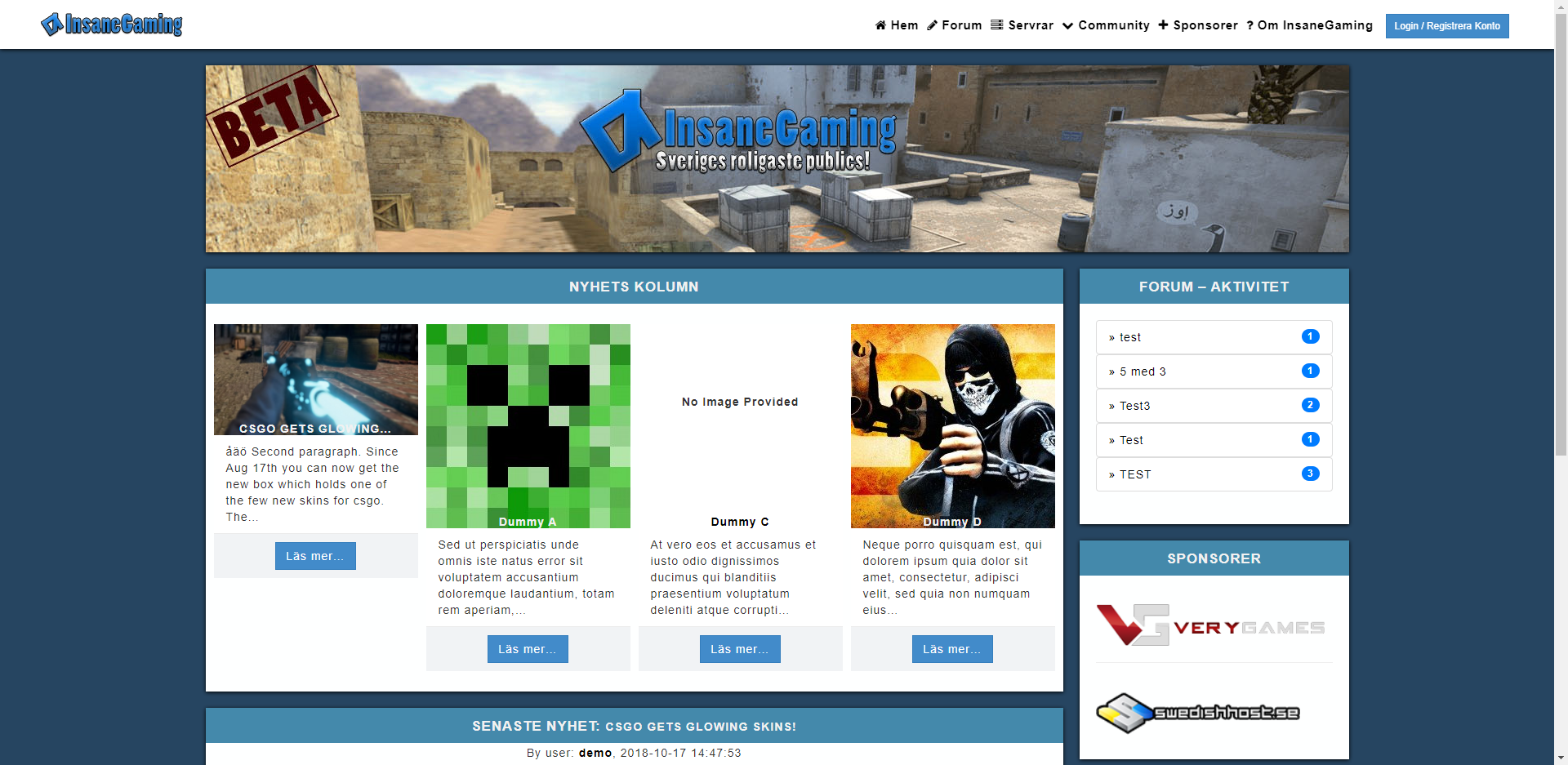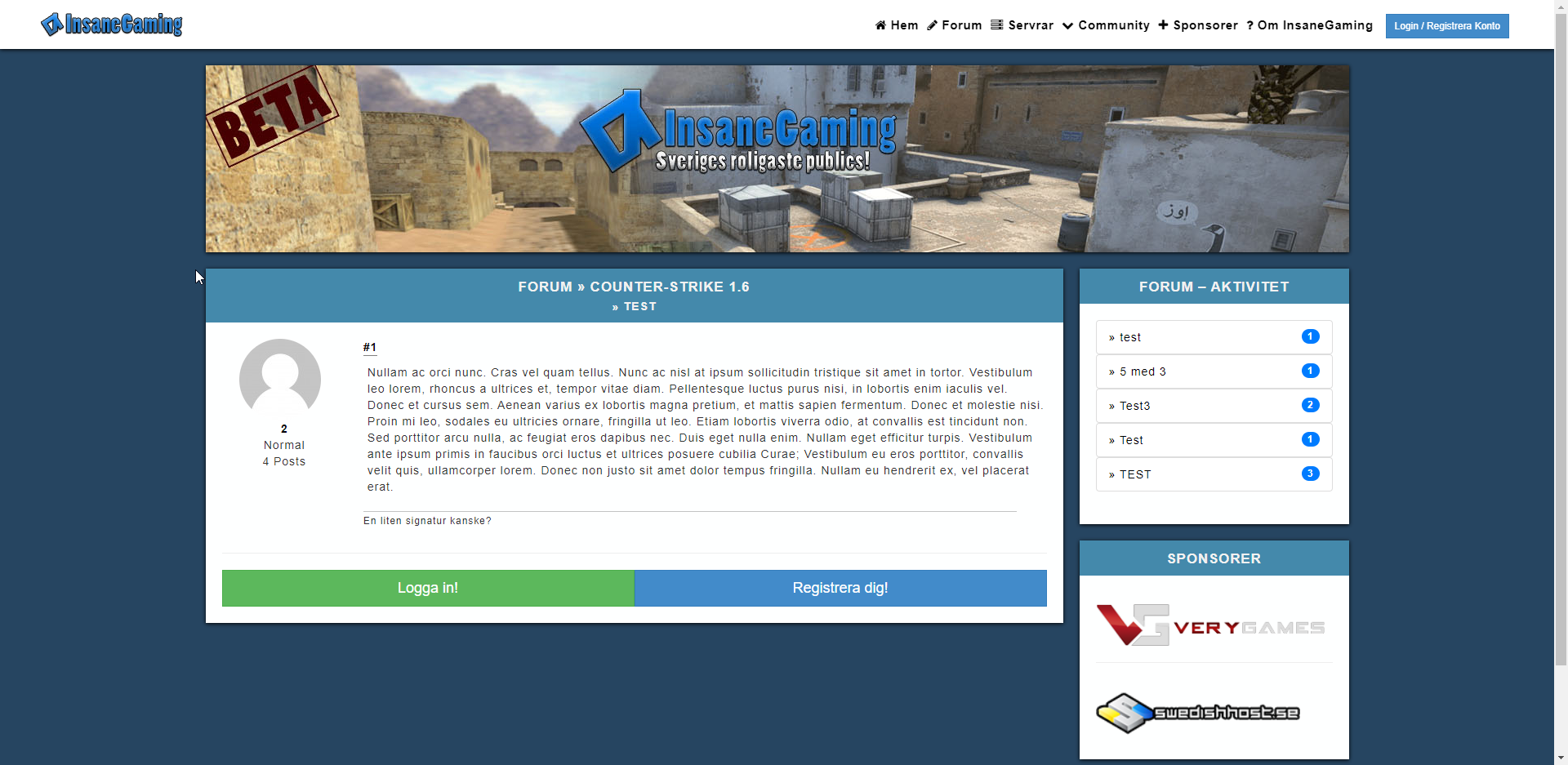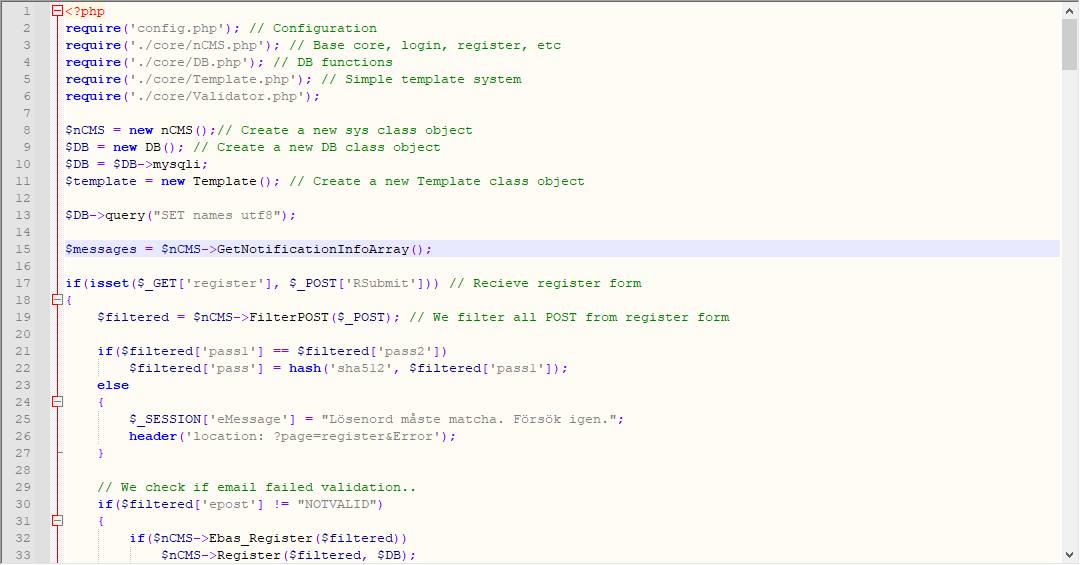 Project Description
This is an interesting project I started back in summer of 2018.
A friend asked me to modifiy a registration form on a CMS they were using so it also were registrating the user on another platform from which they recieve funding for every registered user. I successfully managed to do so and I departed.

I was contacted not long after that and they had been doing a rework of their website and was now using a different CMS. One which i had to do the work on yet again. Luckily I made the script as a couple of functions which was then very simple to implement.

They did ask me to give them my opinion on the design and the system they were using and I said that the design was aweful. It looked outdated and did not match at all with their logo. The system itself was missing a lot of functions and plugins they previously were using.

This is when I started working closely with them to create a CMS called nCMS. nCMS simply stands for N0tiC's CMS. It had all of the functions they needed and everything was customizable.

I created everything from scratch. The design and the back-end.

However, when I was nearing completion the leader came to me and said that they basicly were tired of changing. That they felt happy with the current CMS and had no plans on changing for the time being. No worries!

In the end I actually never finished the CMS to a 100%. It was working well on the parts that I/they wanted and needed. Personally I would like to overhaul the design to my own preference and use that instead of this wordpress CMS. nCMS is faster and I can, without any problems, modify, add and remove functions as I like since I am the author and owner!

We'll see what the future looks like!

Demo information:

Username: demo@demo.se
password: test
Home will have it already set for you to sign-in.

NOTE: This is only a normal account and I've removed all other accounts for this demo.
There may be some wierd things happening like a post without a user or something.

The demo can be found here:
https://bytevaultstudio.se/projects/php/nCMS/
Related Projects