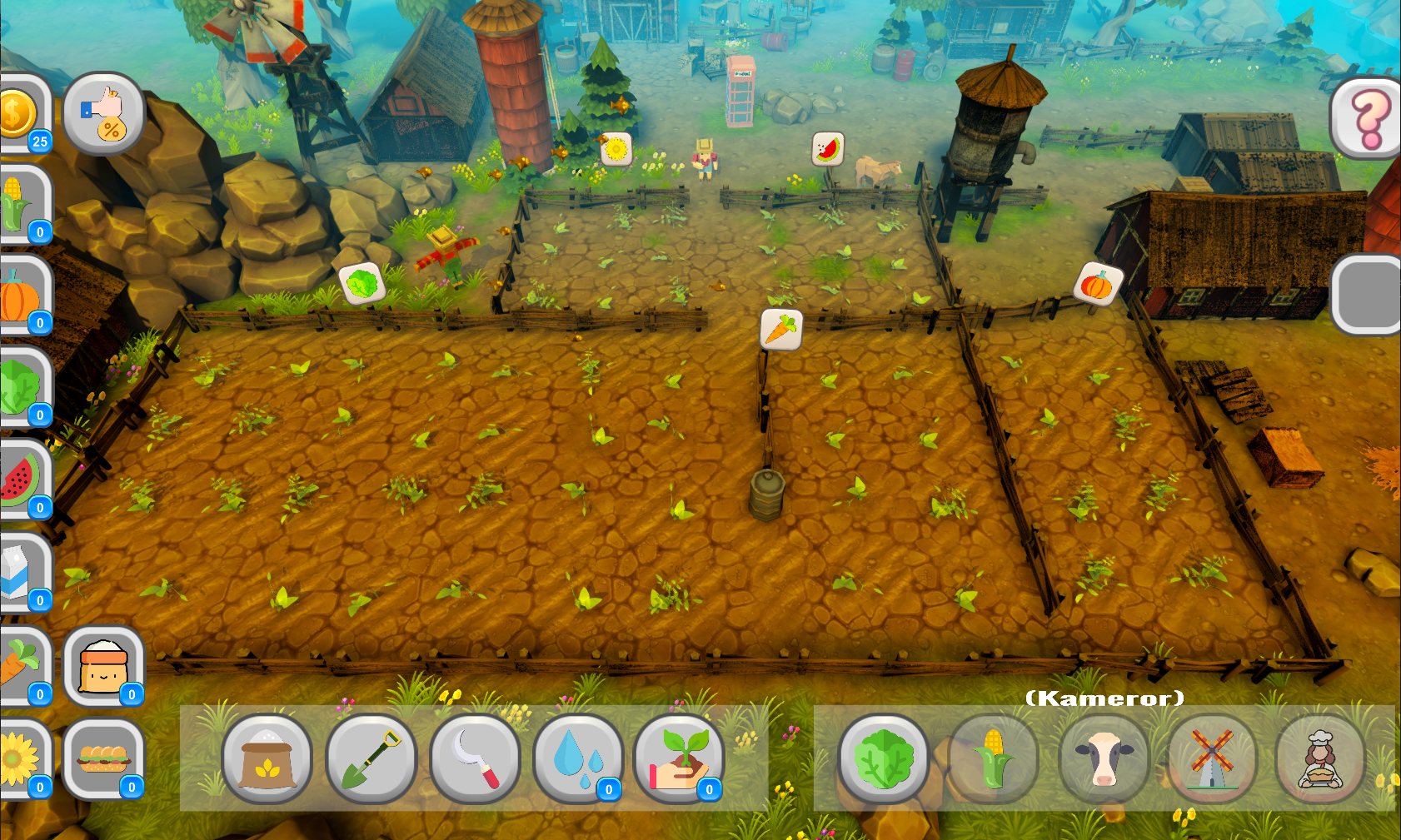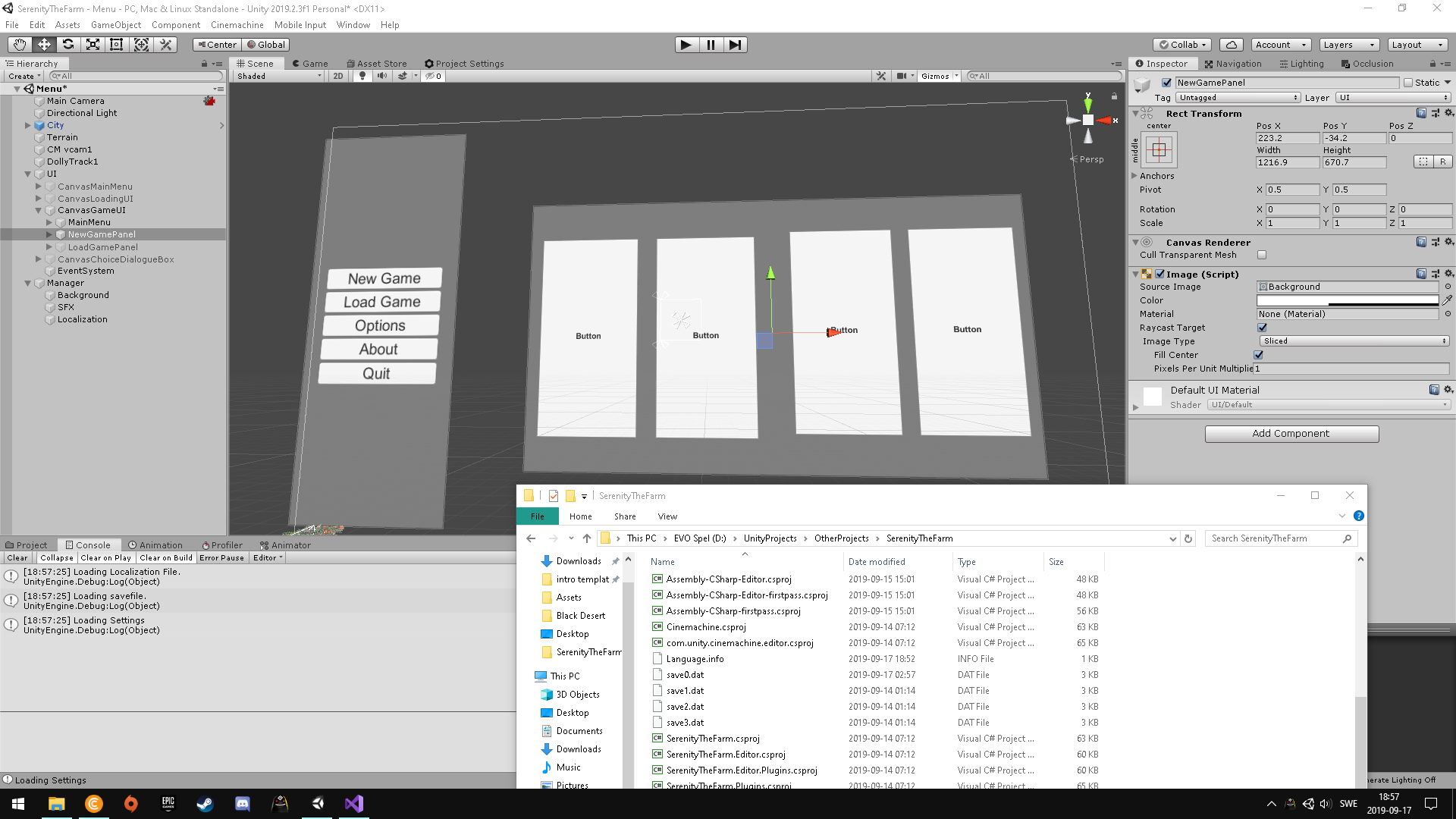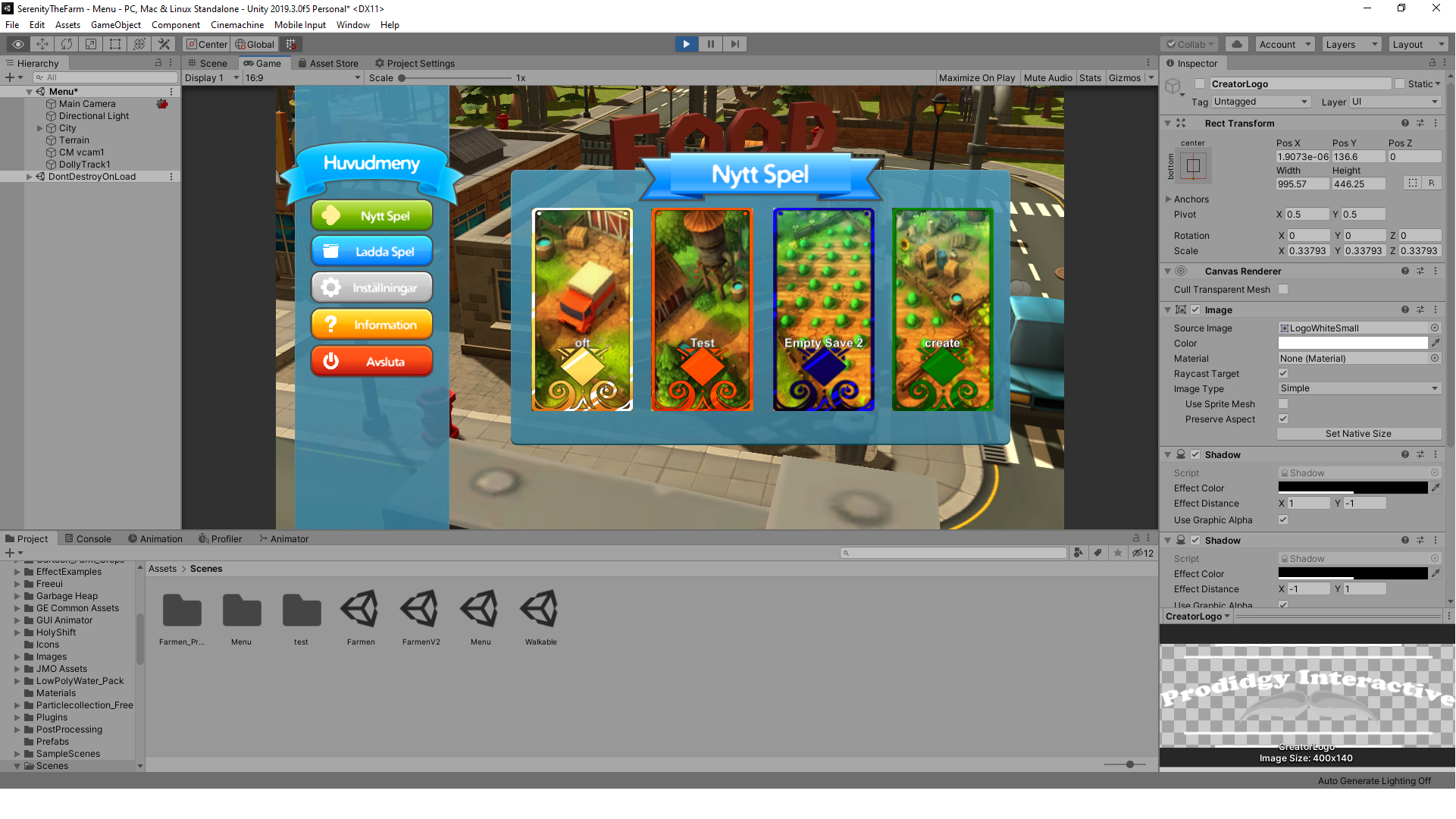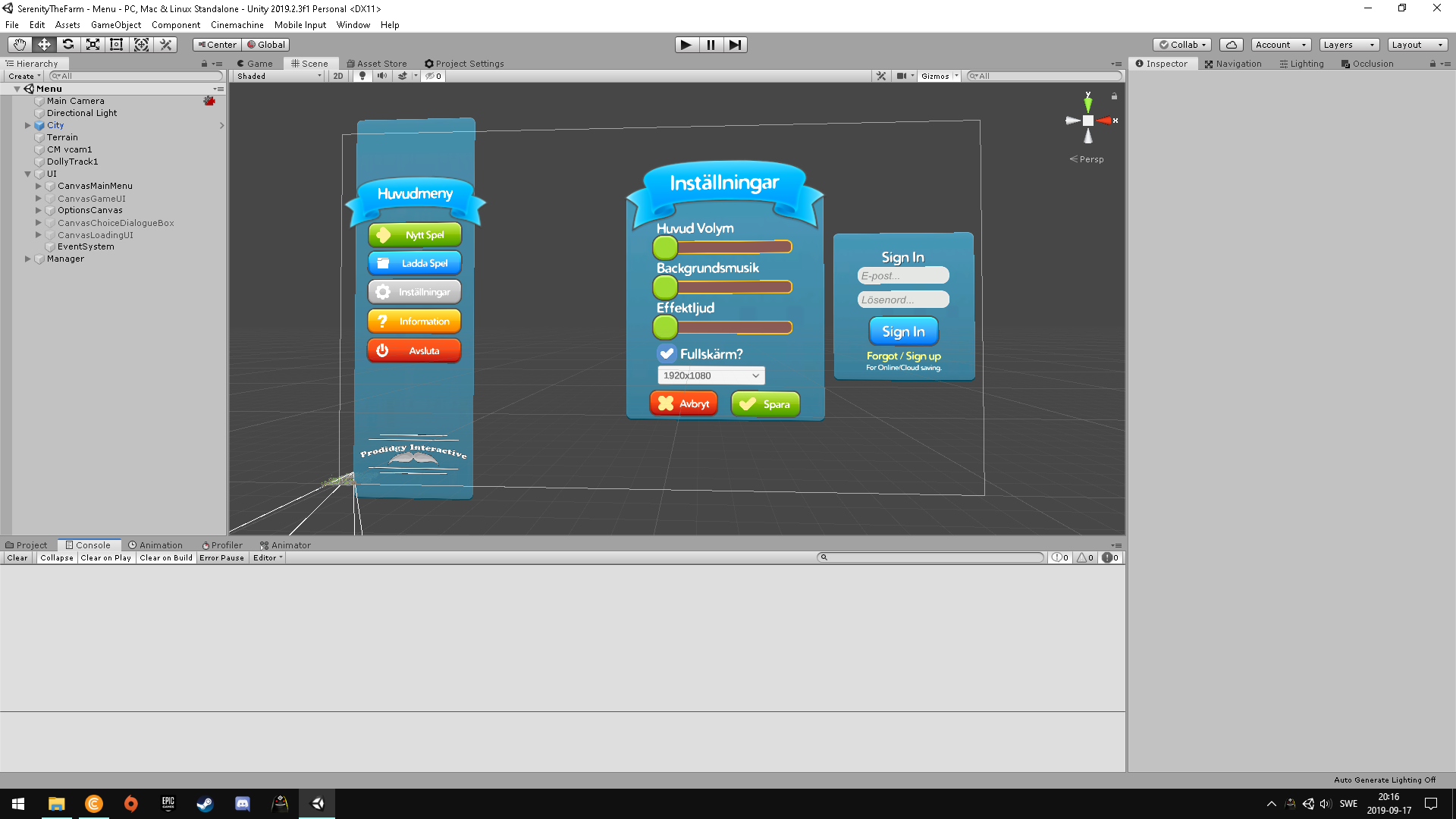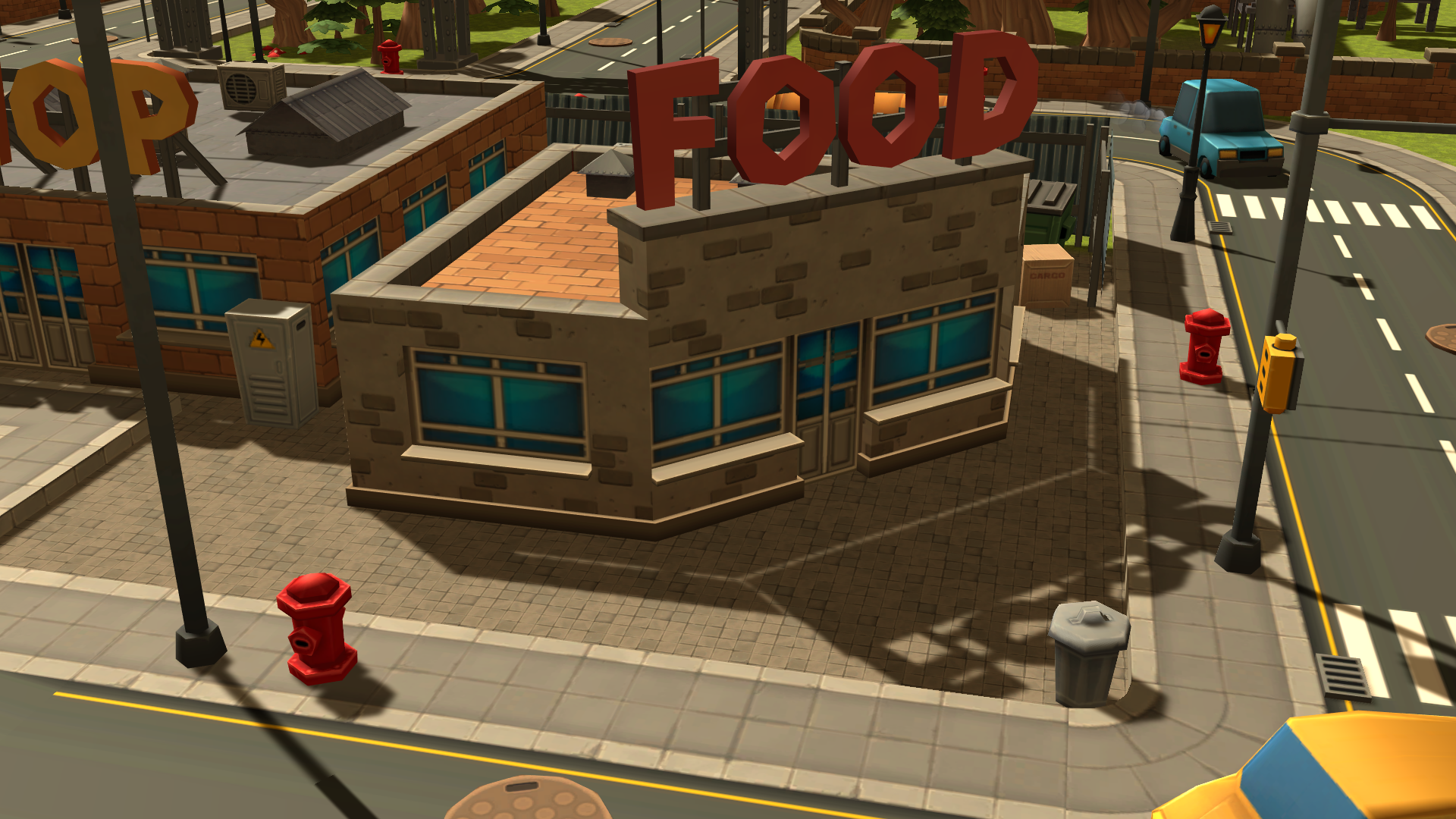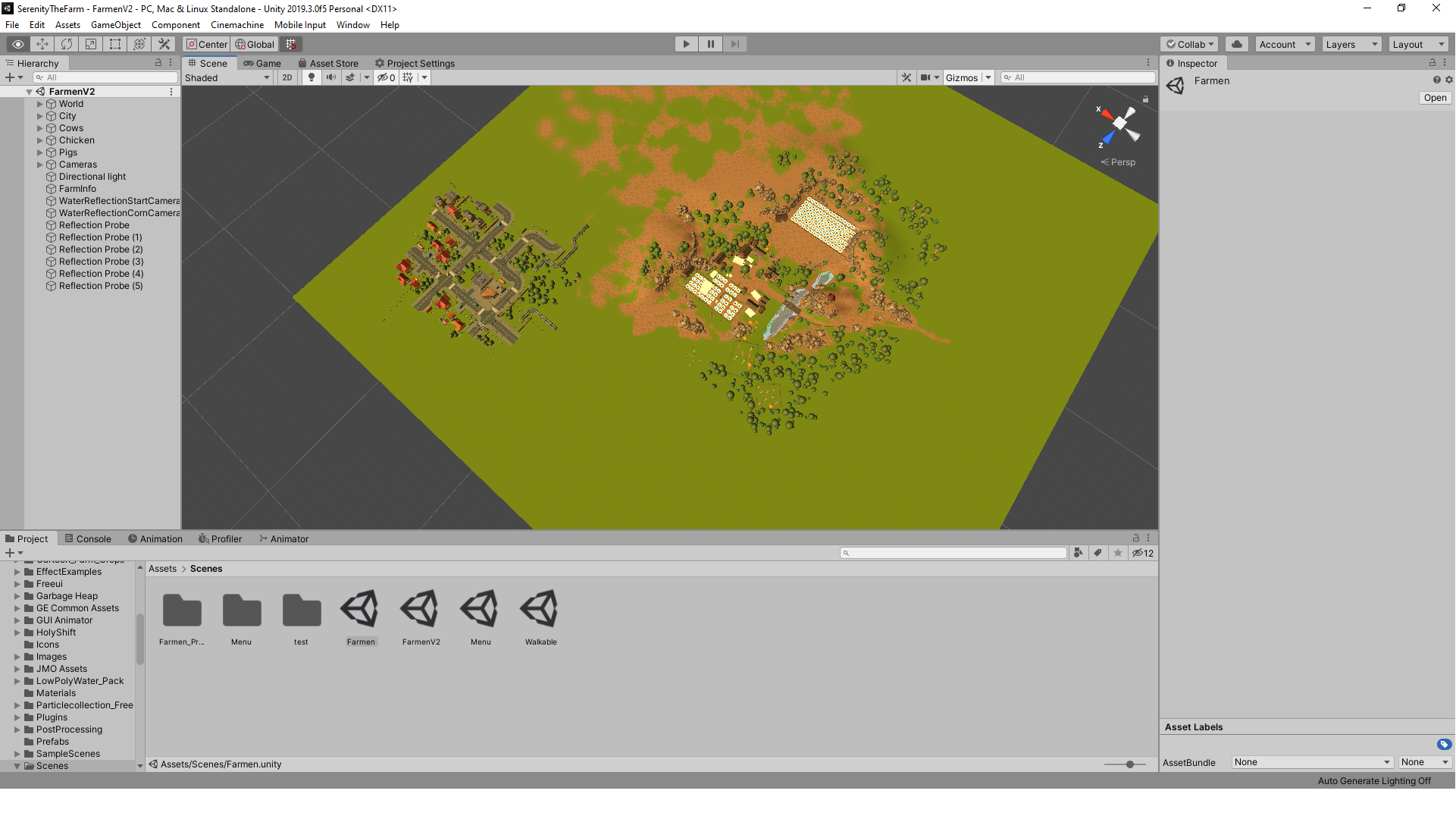 Project Description
What is this game?
First off, this is a crop- managment/growing game.
A very simple game with very simple mechanics.
It's simple enough to be used by very young kids.
It's design is simple and fun while everything is voiced.
So the kids will always know what they are doing.
PS. Even the buttons are voiced!
Is this game finished and released?
Short answer is No and No. (Simply because it can always be improved and it is not finished.)
Long answer is that there is a fully playable prototype that is about a year old by now. This prototype is my daughters favorite game.
Simply because she can understand everything.
(The prototype took a week to finish into a playable product. 8h/day.)

The upcoming version (Lets refer to it as V2) will be using updated assets.
The core will be completely re-written using OOP style in order to be easy modified in the future.
This OOP style also allowes me to create saves and load information.
And much much more....
(This project has almost 3 months of work put in to it as we speak.)
Background and Information:
This project was started because my daughter was always asking me to translate whenever something came up which was in english. Didnt matter if she heard us talking (secrets) it or if someone said something on the TV. I always had to translate. This got me thinking…
I wanted my daughter to enjoy playing outside and having fun without computers, phones or a TV in front of her so we usually played board games or some other family games.
BUT she was getting bigger and she was is so interested in english and learning in general that I felt it was propably time to include her more in this other world.

This is where I sat down and went through some old project files and realized that I actually created a system for crop managment way back.
So I took that system and got to work.
I updated the system with data-containing classes which was serilizable to be able to add a custom save-load feature.
Then, simply, expanded the entire idea to a project which then became "The Farm" (No name yet).
I think I need to clarify that this is a crop- managment/growing game aimed for kids. They need to clean the farm up and start growing crops. Unlock more crops and land in order to produce more product. Then they eventually need to convert the product in to ingredients. Ingredients in turn can then be used to create a product which you sell for a higher profit in a store. There is not a "Game Over" senario in this game but the game calculates the total time the player has played up to a sertain point and gives you a score based on that time and money earned so you could still challange your friends.
Note that this game was planned to aslo be fully supported by audio; Meaning that all buttons or important objects in the game would have a pre-recorded audio file which is playing and explaining what it is. So that the kid would always understand what he/she did.
So in my world, if a kid were to play this game, they would learn how you can only buy something if you have money. You need to work/produce to earn money. They learn patience while waiting for the crops to grow. They learn that crops may need water and some TLC before it can actually be fully grown. They learn that the products can be combined to create diffrent products. They learn, if they dont already know, where the products come from. The list goes on...
The Farm (No name yet) is created with the ability to be localized in to other languages by simply editing a local text file.
The Farm (No name yet) is planned to also be able to play custom audiofile in the future.
Thanks for reading, ~ N
Related Projects